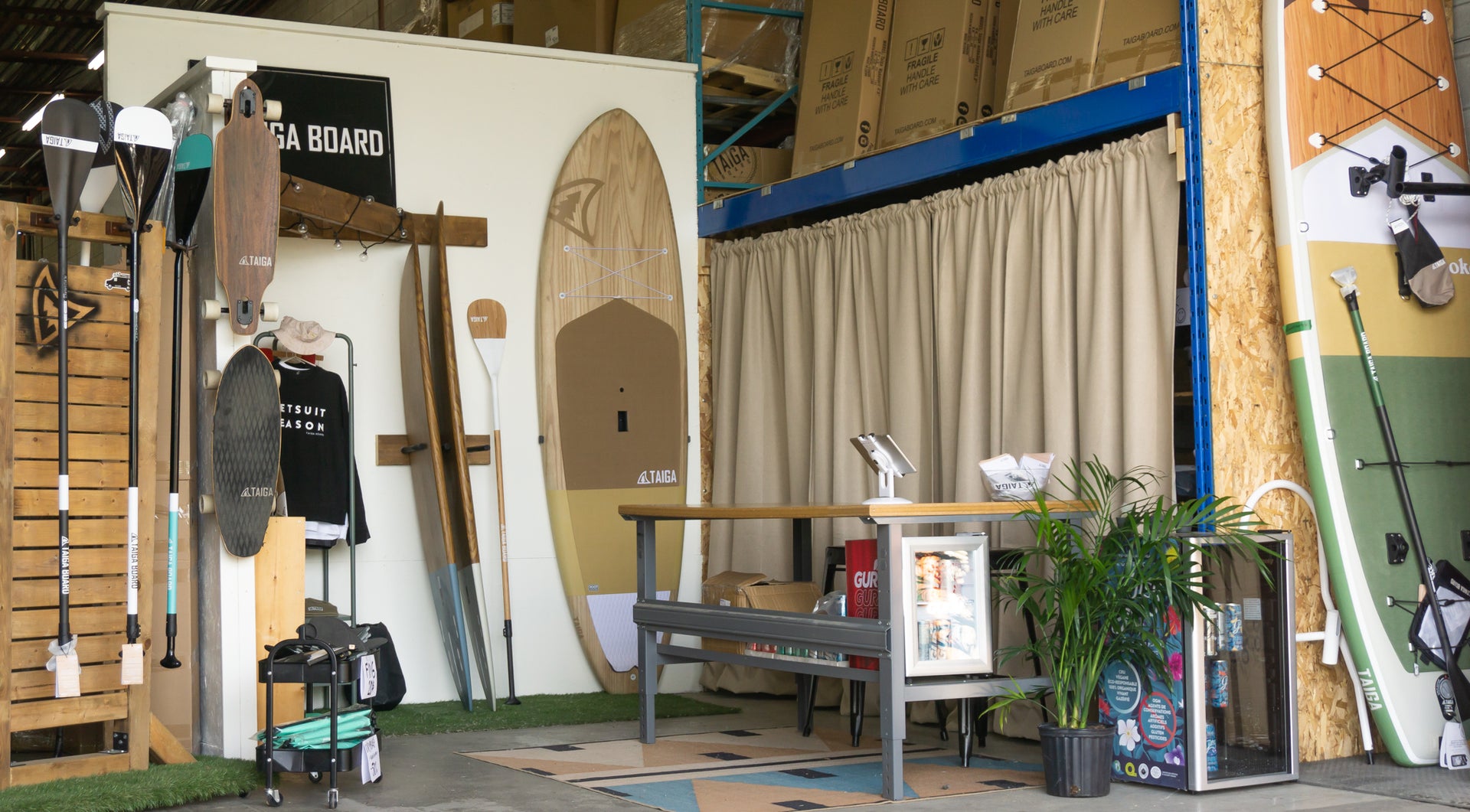 Easy in-store shopping
Need some advice?
Check out the opening hours of our TAIGA Shop, Warehouse or Demo Centers.
Contact us!
Real reviews, from real people.
★★★★★

Excellent company! Very nice and great products! Great customer service! I highly reccomend them for paddle boards, surf lovers, and everything in between!
★★★★★

We purchased an inflatable SUP in 2019 and received an excellent service at the time. We had a small issue with the screw for our fin and it was quickly fixed at no cost. We bought a second board this year and the service was as excellent.
★★★★★

Excellent service from the moment I arrived to pick up my new inflatable board on site! The employees are very helpful and knowledgeable. I have tried several others from other brands that weren't as pleasant of an experience. I highly recommend this company from Quebec ❤
★★★★★

Thierry, Alain and Arnaud you were more than amazing! What a great team! Speed, service, execution but most of all, real human beings! An extraordinary gang! Being part of your team?! Anytime!!! Thank you! I'll catch you on the water soon!!!
★★★★★

Tabarnouche, a huge thank you for your incredible service. My girlfriend is trying to convert me to a paddle board enthusiast and I already know what brand I'll choose when I get around to buying one!   

Many companies should refer to you for the customer experience! 
★★★★★

Excellent service, and mega friendly staff. I've never had such perfect customer service as with Taiga! Fast response time and with the pre-order of my board I even got little surprise gifts! Really impeccable service :)
★★★★★

Great team and incredible service from taking my order (and multiple modifications) to picking up the order directly from the warehouse. Thank you to the entire Taiga team!
★★★★★

Wow, I did my first ride of the year with my new board and it is BY FAR the best board I've ever had! The design is gnarly. I highly recommend taiga! #taigaboard