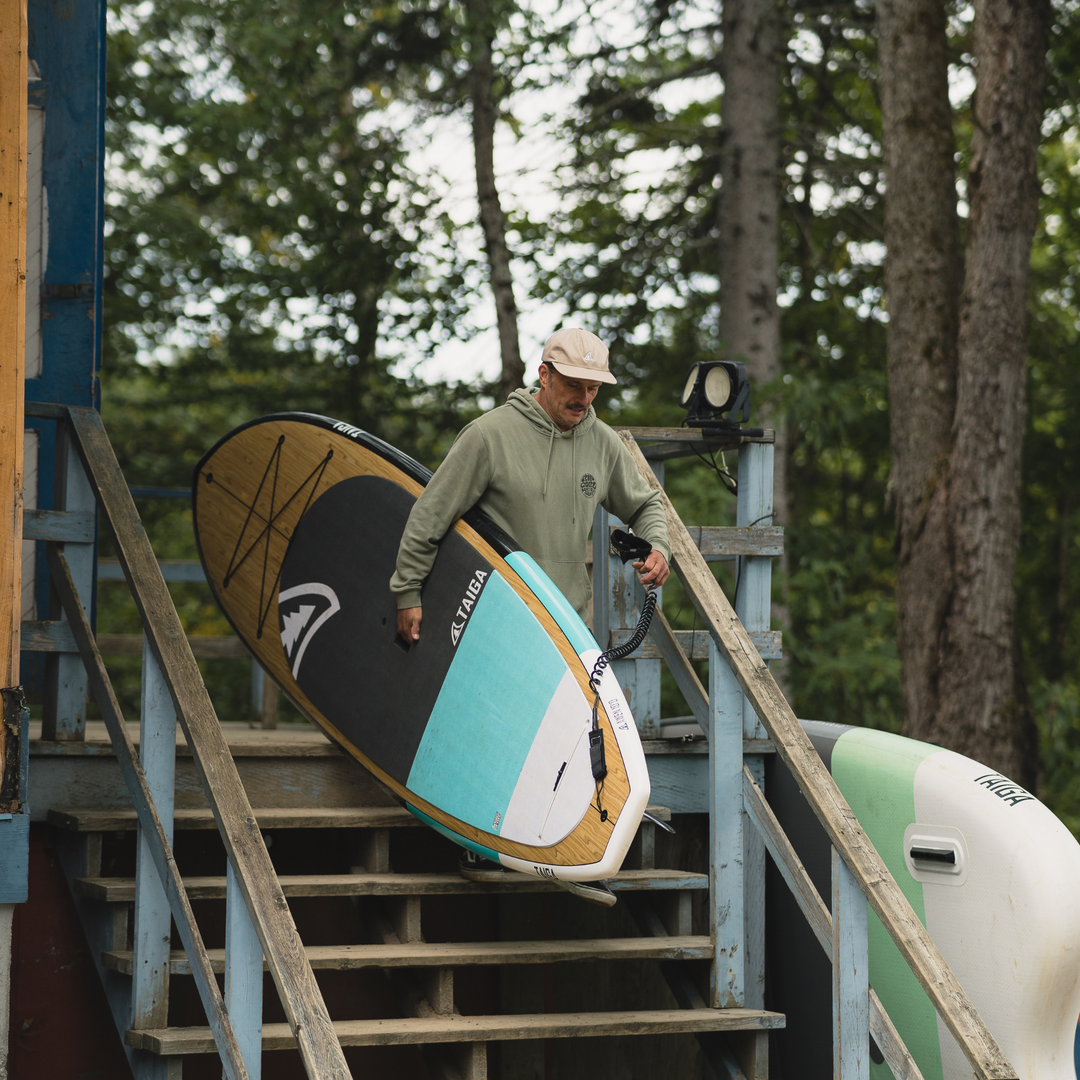 AWEN 10'0''
Technology
Introducing the Awen, a paddle board engineered for optimal cruising with unrivaled balance. This paddle board's innovative construction and thoughtful design make it a perfect companion for both leisurely cruises and dynamic water activities.
Awen 10'0'' vs. Borea 10'6'': Which One to Choose?
Review for our AWEN 10'0''
Based on our first week of using our new AWEN 10' we are overall thrilled! So far we have used it for lake paddling only and have found it both super light to transport and easy to maneuver in both flat and somewhat windy conditions for both young and old alike. Plenty of board space for yoga poses and transporting younger children with an adult paddling. The only thing we might comment on at a later date is the durability. We are already noting a couple external scratches with normal use and care and attention taken when transporting to and from the water. Therefore, we are unable to comment yet but we will be sure to update our review once we have used it longer. So far, super happy with our purchase. 5 stars and highly recommend this board for recreational lake use for all ages. We are looking forward to using it again very soon.
Hi Jodi! Thanks for the nice and complete review!
Awen rigide de 10'
Nous avons acquis deux Paddles Awen 10'. Nous en faisons sur un grand plan d'eau. Ma conjointe a fait très peu de paddle et elle n'a eu aucune difficulté à conserver sa stabilité même lorsqu'il y avait des vagues. Il est rapide et conserve bien sa direction. De plus, ils très beaux et peu pesant. Ces deux paddles sont au delà de nos attentes et de loin. Ceux qui désirent un paddle stable et rapide, nous le conseillons sans hésitation.
Taïga 10 pieds planche rigide
Très satisfait de mon achat très belle équipe bon service à la livraison.
Merci à l'équipe taïga
WoW
Je viens tout juste de faire l'achat de la Awen et je suis déjà en amour. Les conseils en message privé de Coco et son aide précieuse lors du ramassage à l'entrepôt ont fait en sorte que je vais regarder x1000 votre compagnie. Continuez votre travail exemplaire, vous êtes trop HOT ;-)
awwww ben laaaa, merrrrci pour tout ce love!!!
Awen 10
La planche est vraiment belle, agréable au touché, au porté, les couleurs sont bien choisies. Je suis débutante et je trouve quelle est parfaite, j'avais un mauvais avis concernant le puddle board car javais essayé une planche gonflable mais la, Awen me fait aimer le sup puddle. Elle se manie bien, est souple, confortable, rapide. Je recommande cette planche a tout le monde, et de plus, je fais du yoga!
Transport Bag: Hard SUP Essential