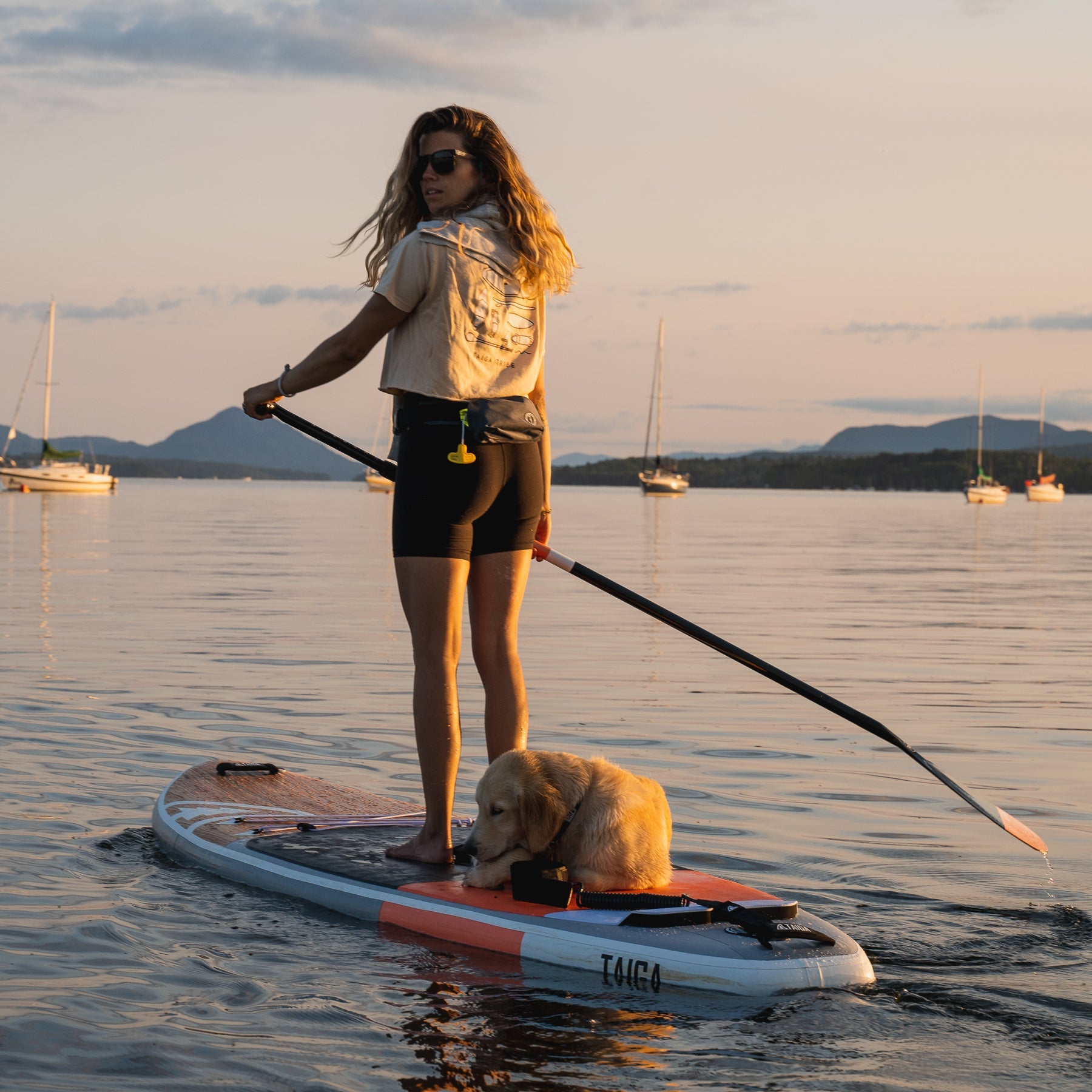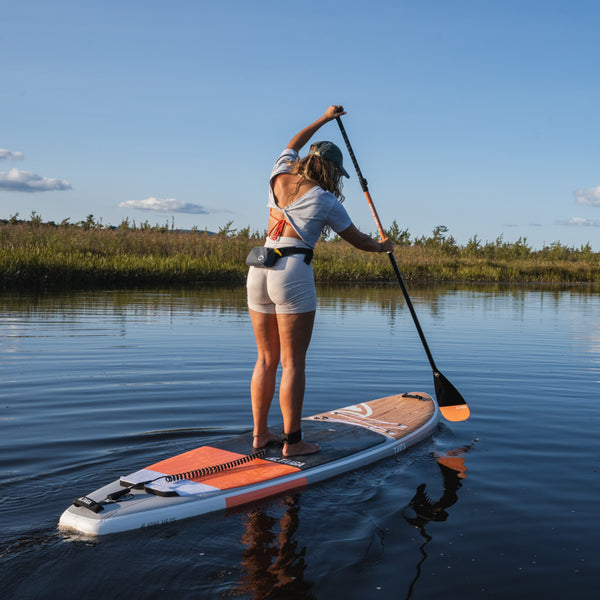 HANA AIR 9'5''
Technology
Introducing our Hana Air, a SUP board designed for cruising and surfing. Its innovative construction and thoughtful design make it the perfect choice for adventurers who love a challenge.
Akoya 9'5'' vs. Hana 9'5'': Which One to Choose?
Bris sur board
Allo la gang!
Après un retour de mon SUP qui comportait un leak, l'équipe a prit la décision de l'échanger pour un neuf. L'importance du bris était trop importante pour faire des allers-retours avec moi pendant quelques temps. J'ai trouvé que la décision était super car elle me permet de finir la saison avec mon très cher SUP! Un gros merci encore une fois pour votre rapidité et votre efficacité!
Service Et Produit 5 ⭐️
Nous avons été servis comme des rois. La patience de l'employé de l'entrepôt était remarquable. Elle a répondu à TOUTES nos questions ce qui nous a mené à nous procurer 2 Paddle Board d'une qualité et d'une beauté incroyable. Pour ma part, la Hana 9,5 est un véritable petit bijou…elle m'a même value un beau commentaire d'un paddelliste en le croisant en rivière . Elle est legerte et facile à transporter. Elle est maleable et reactive dans l'eau. Elle est aussi agréable en eau calme qu'en eau plus agitée et le fait qu'elle soit moins épaisse que celle des concurrents permet une belle stabilité. Les matériaux sont d'une très grand qualité et cela se voit dès le premier coup d'oeil. Un ÉNORME coup de coeur ici ! 🫶🏼
PARFAITE !
J'adore ma Hana gonflable. Elle est stable, très maniable et que dire de son look : il n'y en a pas de plus belle sur le marché. Elle correspond parfaitement à la description. Très bon choix pour les personnes de plus petit gabarit qui ont envie d'une planche pour avoir du gros fun sur l'eau. Elle prend vraiment bien la houle, je peux rester debout sans crainte même si l'eau est plus agité. Pas le meilleur choix par contre si vous voulez une planche qui va en parfaite ligne droite et qui est facile a diriger. Grosse différence avec la planche que j'utilisais avant de moindre qualité. Taiga ça vaut le prix, même le sac et tous les accessoires qui viennent avec sont d'excellente qualité et j'ai adoré le petit livret qui explique TOUT ce que tu dois savoir sur la planche. Service incroyable, reçu en deux jours ouvrables. L'attache de la strap pour attacher la planche était brisée et Taiga ont accepté immédiatement de m'en envoyer une autre. Définitivement vendu Taiga.
Facile a manoeuvrer et fiable
Meme a l'age de 10 ans, ma fille peut partir avec nous avec une tres bonne stabilité et un produit fiable.
Service de l'equipe incroyable!!
Versatile et transportable
Facile à transporter dans son sac à dos même pour les petites personnes et très agréable sur l'eau, avec assez de place sur la planche pour aller sur l'eau avec son chien! Comme j'ai un peu de difficulté à dévisser l'aileron quand il est mouillé, j'amène une petite pince avec moi que je mets dans une des poches du sac à dos de transport.