10 Best Paddleboarding Spots in Quebec
In Quebec, there's no shortage of places to paddle board. With our 130,000 waterways, it's easy to believe that Quebec has 2% of the world's fresh water. To inspire you, here are our 10 favorite paddle boarding spots in Quebec.
10. 31 Milles Lake Regional Park
Located between the Outaouais and Laurentian regions, the Parc régional du Lac 31 Milles is a fresh water area known by paddle boarders. The water is turquoise, the lake is calm and many beaches allow you to dock for a cold drink.
9. Meech Lake
In the Outaouais, Meech Lake is the place to be! Located less than 30 minutes from Ottawa or downtown Hull, Meech Lake offers the most beautiful sunset in the region. With two beaches that allow for easy and safe launching (O'Brien and Blanchet) and a ban on motorized boats, this lake located in Gatineau Park is more than worth the detour.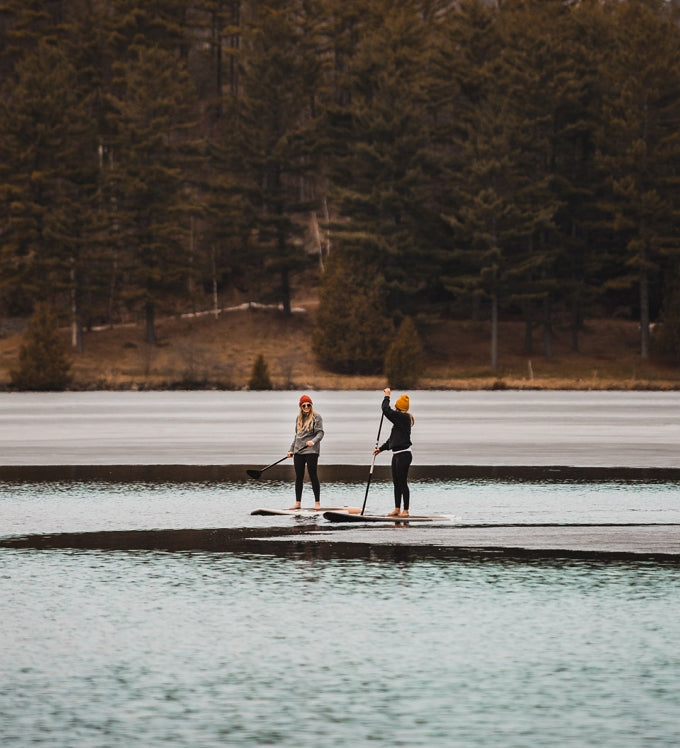 8. Percé Rock
Paddleboarding in front of one of the most popular rocky islands in Quebec? Anytime! Our only advice is to check the conditions and the tides before jumping in the water. The Bay of Percé can be windy and the water can be turbulent. If you wish to venture out, we strongly recommend that you go in the morning when the water is calmer. You can also visit our friends at Camp de base Gaspésie, they know best how to enjoy this little paradise.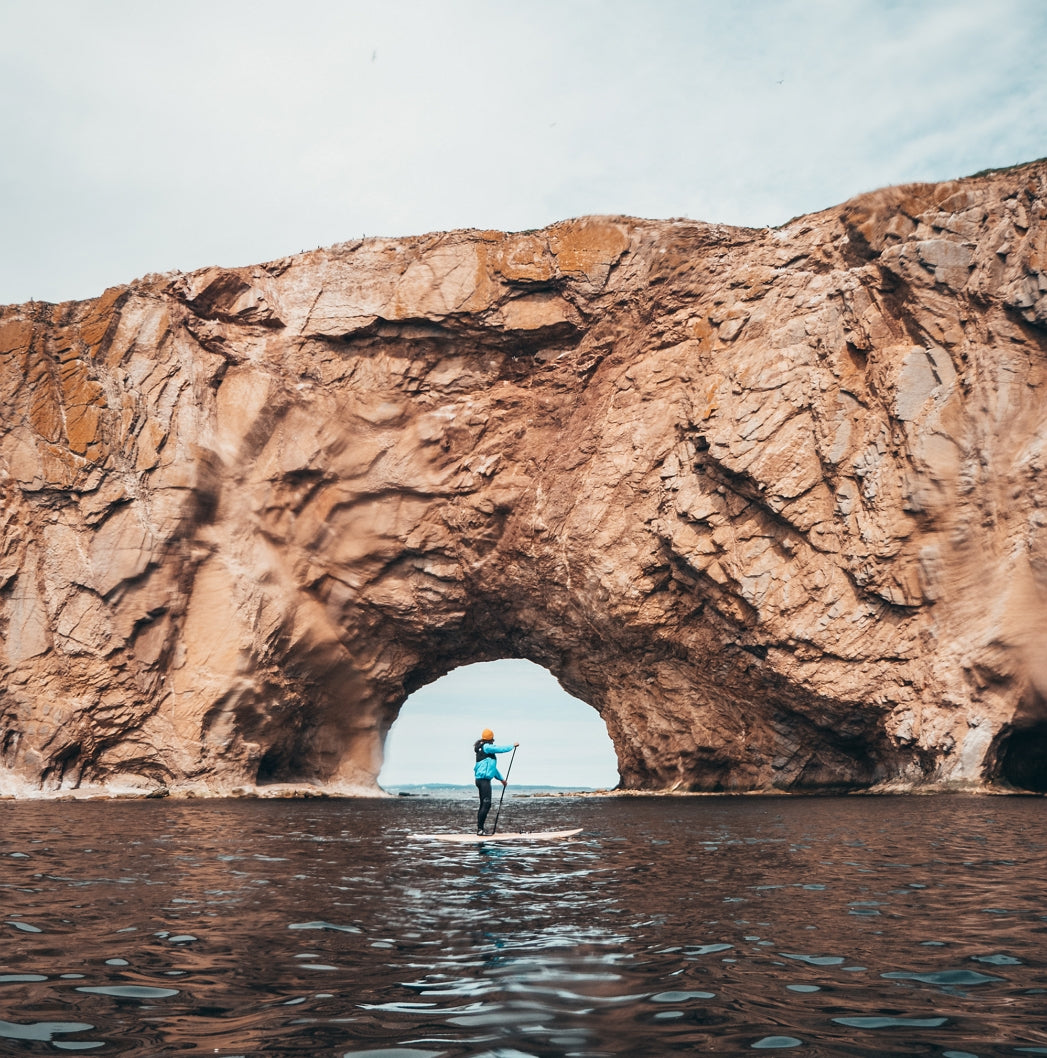 7. KSF Basin
Do you seek variety? Here it is! Whether you're looking for waves, a small class 1 rapid or calm water, Kayak Sans Frontière (KSF) is the place to go! Located in LaSalle (Montreal), on the St. Lawrence River, KSF has a complete fleet of TAIGA paddle boards and is THE reference in terms of paddle board in Quebec.
6. Îles-de-Boucherville
Paddleboarding between numerous channels? Why not coconut! Located on the south shore of Montreal, the Îles-de-Boucherville National Park has 6 islands. Accessible by highway 25, this is a great place to get out your paddle board after a long day at the office.
5. Riviere Rouge
We adore the Riviere Rouge. In addition to allowing us to explore the Laurentian Park, it invites us to dock all along the river because of its many sandy beaches. The most interesting part? The 10 kilometers between Labelle and La Conception. The advantage of this section is that the current is weak and the water will never go over your waist. This makes it very safe for families who want to venture out.
4. Cape-aux-Meules
Ah, the Magdalen Islands! With its sandy beaches, green hills, orange cliffs and multicolored houses, it's easy to believe that Cape-aux-Meules has earned its place among the most beautiful paddleboarding spots in Quebec. To SUP along steep and ochre cliffs, it is near Fatima that you have to go. Exposed to the northern winds and the waves of the Gulf of St. Lawrence, the coastline is indented with the most beautiful cliffs — watch out, Portugal!
3. Poisson Blanc Regional Park
Located less than 2 hours from Montreal, the Poisson Blanc Regional Park is built around an 85 km² stretch of water dotted with hundreds of islands on which wilderness camping sites have been set up. All you have to do is book online! A real playground for paddle boarders.
2. Bonaventure
Paddleboarding on turquoise water worthy of the most beautiful beaches in the Caribbean, there is really only in Gaspésie that you can do that. For this reason, the Bonaventure River, one of the clearest in the world, deserves the second place of the most beautiful SUP spots in Quebec. As the coastal river flows into the Chaleur Bay, the river provides just enough action for wave lovers with its class 1 and 2 rapids. Head over to Tula Yoga to rent a TAIGA SUP!
1. Havre-Saint-Pierre
Our number one, long-time favourite, is Havre-Saint-Pierre. Paddleboarding with whales and seals, let's be honnest, it's a pretty exciting experience. Despite the distance (11 hours from Montreal), everyone should have this place on their bucket list! For those who can't carry their board over long distances, our friends Les Vagues offer paddle board rentals.
Basic Equipment for Paddleboarding - Choosing the Right Board
Whether you're just getting started or already have some experience, choosing the right board is key for a great paddleboarding experience. There are generally two types of paddleboards to choose from:inflatable and hard boards. Inflatable boards are portable, easy to store, and provide great stability, which is particularly beneficial for beginners orhose looking for a relaxing and easy-going experience. Hard boards, on the other hand, are preferred for their speed and performance, ideal for those interested in SUP surfing or long-distance paddling. Regardless of your choice, both offer unique benefits tailored to different paddleboarding styles.
Paddles, Safety Gear, and More - Essentials for Your Paddleboarding Adventure
Paddles and safety gear are as essential as your board when paddleboarding. Adjustable paddles tailored to your height will ensure an effective and efficient stroke. When it comes to safety,a personal flotation device (PFD) is mandatory but also a must,especially in deep water or during long-distance excursions. Additionally,you must wear an ankle leash, allowing you tokeepyour board close at hand should you fall off. Remember to dress appropriately for the weather and to protect yourself from the sun. Finally, for those using inflatable boards, a reliable pump from a trusted source like TAïIGA BOARD is crucial to efficiently and safely inflate your board.