TOGETHER, WE CAN DO SOMETHING BIG.
We strongly value partnerships with key flagship retailers across the country; specialist retailers before any big-box stores. We firmly believe that our partnership would exceed all expectations and have significant beneficial effects on our respective companies.
Become a Demo Center or an Authorized Dealer
You are an outdoor retailer or you own a rental facility? You give paddleboarding classes, or even have your own touring company? Sign up to access exclusive discounts!
Get Fleet Discounts
You have a campground, a cottage or a summer camp? You work with a municipality? You need a fleet of 4 boards or more? Shoot us an email, we've got corporate discounts for you!
Become a Business Partner
You've got a crazy project in mind? We like to partner with businesses, private and public organizations in events and projects related to the surf and SUP industry. Shoot us a message!
Become an Ambassador
You are a content creator or a photographer? You are passionate about paddleboarding? You have fresh ideas for promoting and making paddleboarding more accessible? Tell us about yourself!
Hooké
Reinventing Your Fishing Game
In collaboration with the Quebec company Hooké, we have designed an inflatable paddle board specialized for SUP fishing. The first 2 prototypes were tested on the water in 2020 to ensure its launch in 2021. However, procurement delays have pushed the project back to spring 2022. Our Hooké Air 11'6 is the result of a common passion to promote the joys of life outdoors and on the water. Our paddle board allows you to go fishing in the most remote places.
Guru Energy
Fuel Your Adventures
In the passed few years, we have collaborated with Guru on many occasions. In 2022, we hosted a giveaway with Circle K and 250 TAIGA surfskates were produced. We also held many SUP contests in convenience and grocery stores, and we cleaned up the province's riverbanks in collaboration with Organisation Bleue.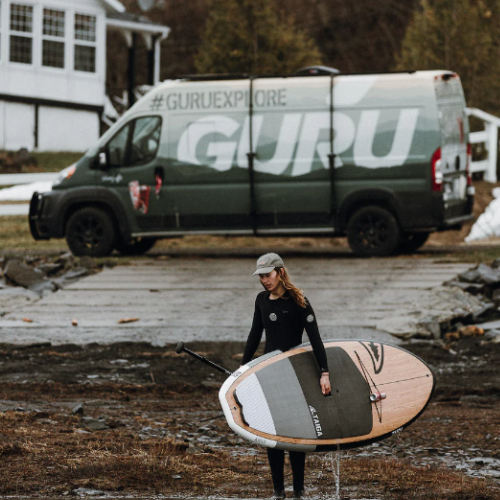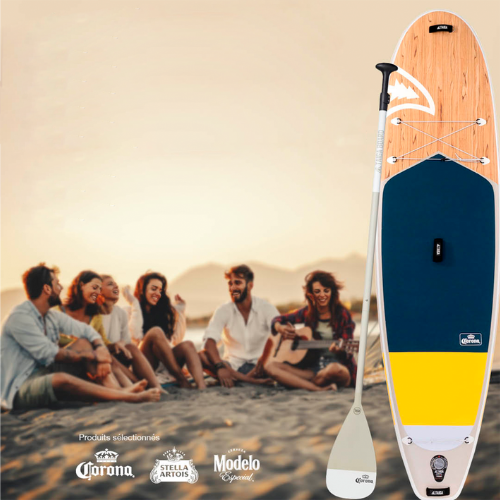 Corona
Beers and Paddles, Anyone?
In collaboration with Labatt Brewery, we have designed a limited edition Corona inflatable paddle board. Our Boréa Air 10'6 x Corona was entered into a contest in participating grocery stores. From 2021 to 2022, more than 300 boards have been drawn from grocery stores that support Labatt in Quebec, Ontario and British Columbia.
OuiSurf
Two Surf Lovers? Oh yes!
In the summer of 2016, we did a first SUP surf in collaboration with OuiSurf. The following year, a second SUP surf was born. Several blog posts, content and videos have also been created over the years to unite our businesses.
Looking for resistant and long-lasting products that can be used by several people? Check out our collection of Rental Products mainly intended for schools, rental centers and summer camps!