Paddleboarding in the Canadian Rockies:
All the Best Places to Go
by Gabriella Dufour-Léonard
Whether it's for an afternoon, a quick lunch outing or a big adventure, you will never be disappointed in the Canadian Rockies!
Here are the best places (mostpopular and lessknown) to paddle board in and around Banff National Park.  .
Where to paddle board in the Rockies? 
Let's start with the musts. Of course, the Canadian Rockies are known for the beauty of their unique turquoise colored lakes – with good reason! Lake Louise and Moraine Lake are two of the most popular lakes in the area and are perfect for a few hours SUP outing. Despite the fact that both lakes are very busy with tourists, you can manage to find some peace and quiet while being on the lake.  
Local Tip: The sunrise at these 2 places are absolutely amazing and there are always fewer tourists at that time of the day. 
Another must in my opinion for paddleboarding, that is a bit less known, is Waterfowl Lake. Located on Highway 93 (Iceland Parkway), Waterfowl Lake is approximately 45 minutes from Lake Louise. The views and water color are unbelievable. Plus, you might even have the water all to yourself! Nothing better than a short SUP stop to stretch your legs on the long road between Banff and Jasper.
Local Tip: There's also a great campsite right next to the lake in case you want to spend a bit more time there! Another lake you won't want to miss on the Icefield Parkway is Bow Lake. Absolutely gorgeous.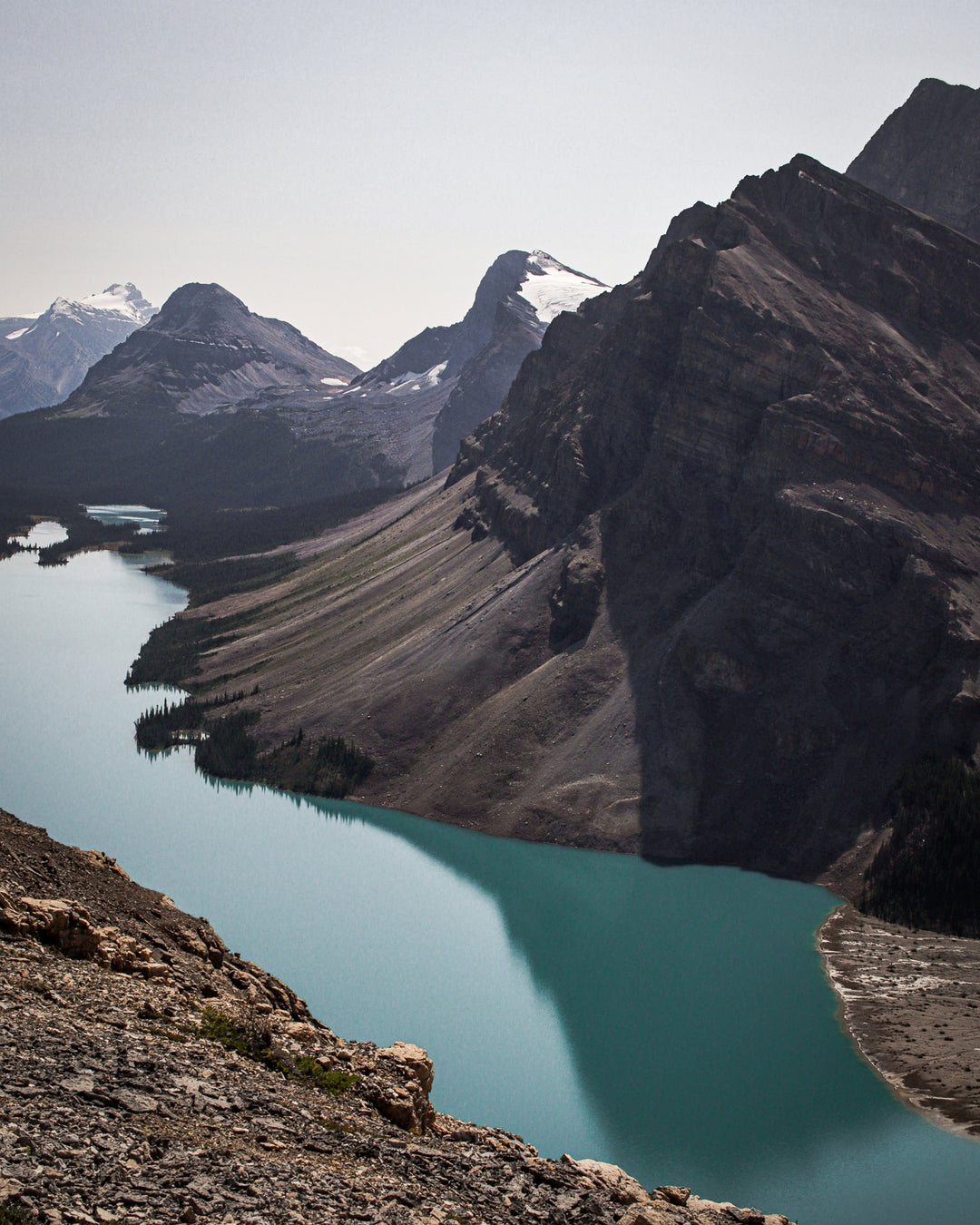 The classics at
Banff
Banff is surrounded by lots of lakes and they are all great options for paddleboarding. The most popular and probably the best ones are Two Jack Lake, Johnson Lake (also great for a swim), Vermilion Lake (amazing for sunrise) and Minnewanka Lake.
the classics at
Canmore
Located 25 km east of Banff, Canmore also has some stunning options for paddleboarding. One of the most popular is the Rundle Forebay Reservoir.   
Local Tip: The reservoir is located a few minutes from Canmore's best mountain biking trails. What's better than hitting the trails for a few hours before heading on the water?  
the classics at
Kananaskis
Kananaskis is a region that's a bit less known but oh, so worth it. You will find a multitude of lakes to discover on your board (with much less tourists around!). The lakes you cannot miss are: Barrier Lake, Spray Lakes Reservoir, Goat Pond as well as Lower and Upper Kananaskis Lake. 
Another Kananaskis Country must do with the Nano Zip Air 9'8'' compact paddle board is Chester Lake. The approach is about 5 km on a fairly gradual trail and brings you to a small alpine lake with incredible views - definitely worth the extra push!