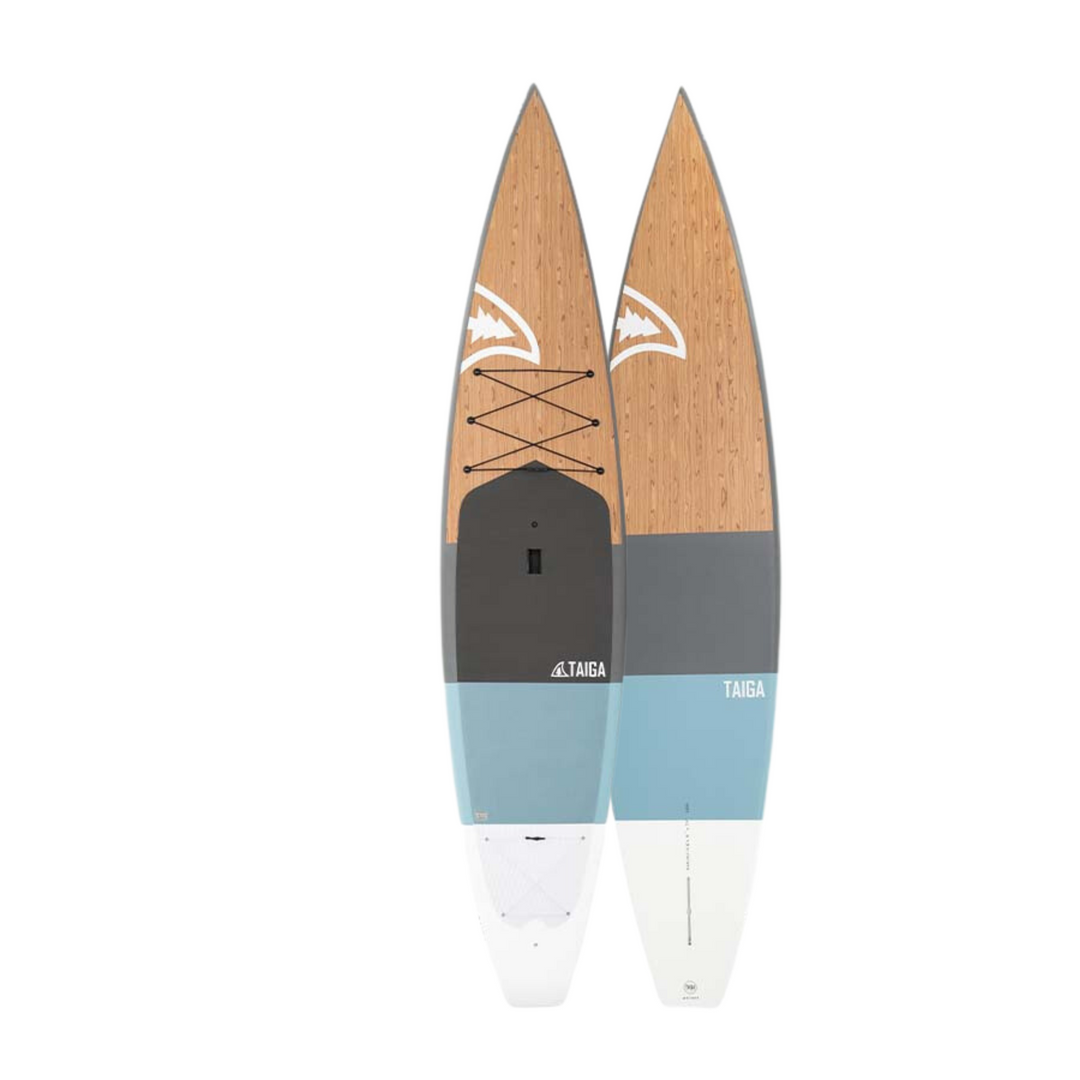 KAZUZU 12'6''
Technology
Engineered for unparalleled speed and exquisite tracking, the Kazuzu transcends boundaries. Its specific touring shape enhances glide and efficiency, effortlessly cutting through the water with minimal resistance. The sleek design and carefully crafted contours allow for maximum speed, while maintaining stability and control.
Kazuzu 12'6'': Your Ultimate SUP Board for Touring
Fantastic !
We bought this board 2 years ago to use on a lake. We had 2 other boards (different brand) which we thought were great until we got on the Taiga. Well, you get what you pay for. This Taiga board keeps its line and glides effortlessly. Now no one wants to use our older boards. I guess we'll have to buy another Taiga…
Une expérience comme on devrait toujours en avoir, très bonne !
Difficile d'évaluer la planche en action parce que les glaces encombrent encore les cours d'eau. À suivre pour le test sur l'eau. Du haut de mes 6 pieds 4 pouces et de mes 260 livres, ce sera un vrai test. Au niveau de design, c'est de loin ma plus belle planche. Si je n'avais pas peur du regard accusateur de ma conjointe, la planche serait accrochée au mur du salon en attendant le beau temps. Côté expérience d'achat, c'était vraiment bien. Une très bonne communication, des réponses rapides, une livraison rapide selon mes disponibilités. Même le transporteur était super gentil. Que du positif pour l'équipe Taiga !!! Merci !!
WoW
Cette planche est une œuvre d'art. Magnifiquement construite. Stable, rapide, garde le cap. C'est une troisième planche pour nous. Beaucoup plus agréable à naviguer qu'une planche gonflable. Exceptionnelle stabilité directionnelle. Que du bonheur !
Transport Bag: Hard SUP Essential