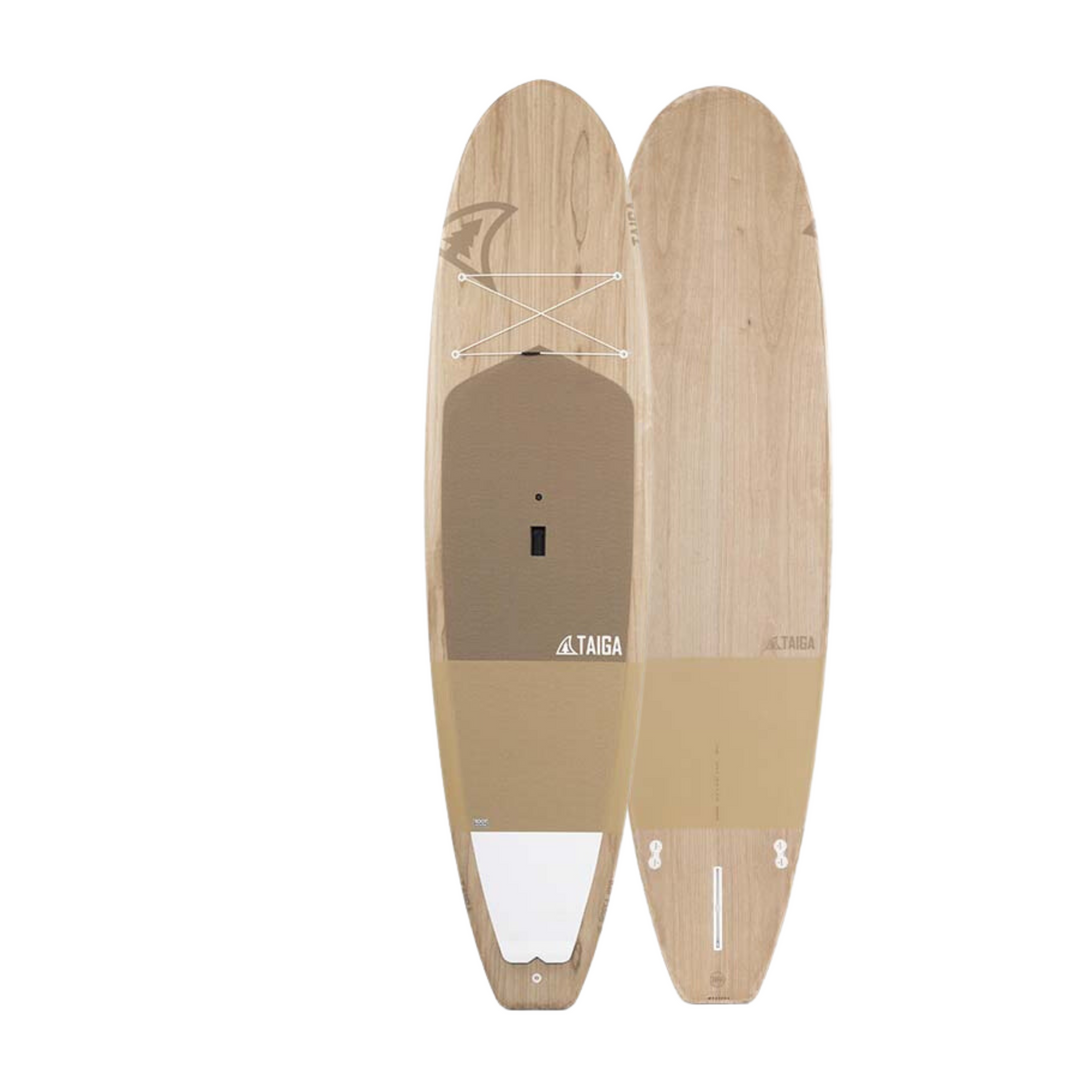 Borea Root 10'6''
Technology
With its specific design, the Borea Root stands as the epitome of adaptability on the water while also being eco-friendly. Say goodbye to complications and dive into the effortless versatility that the Borea brings.
ROOT Collection: Discover Your Inner Roots
Paddle Board 10'6 Root Collection
Very good look
Perfect performance paddle,
I am very satisfied
Merci Chantal! Borea Root, une vrai beauté ;)
Quel produit ET service à la clientèle!
Je suis en amour. En amour avec ma nouvelle planche Taiga Borea Root. En plus de son design de bois trop sexy, sa glisse est sublime et que dire du son des vagues sur sa coque de bois...de la musique à mes oreilles. Et pour ajouter à l'expérience, les généreux conseils passionnés de Coco et le service à la fois professionnel et amical d'Arnaud étaient tout simplement exceptionnels! Mon prochain board? Le Kazuzu Root. Longue vie à Taiga Board!
merrrrrci milles fois!!!! profites de tous ces beaux moments avec ta planche!
Magnifique produit et service impeccable
La planche est encore plus belle en vrai que sur les photos, un beau produit styler mais solide! La transaction s'est fait sans tracas et l'équipe de taïga a tout fait pour faciliter la livraison à moindre coût, service à la clientèle impeccable! 👌👌
HARD PADDLE BOARD - ROOT COLLECTION - BOREA 10'6
Best board et best look
La boréa Root Collection offre vraiment un belle équilibre pour sa stabilité et sa polyvalence ! Question d'en profiter vraiment ! Son look est juste wow ! Cliente 100% satisfaite !
Transport Bag: Hard SUP Essential