Lumberskin 10'6'' / 11'4''
Technology
LUMBERSKIN: ABS plastic outer shell that is very resistant and solid. It's mainly intended for schools & rental centers.
EPS CORE: CNC Machined EPS 18 kg/m³ foam core for shape precision.
STRUCTURAL LAYER: sandwich-like structure of fiberglass and epoxy + PVC rail reinforcement for maximum durability.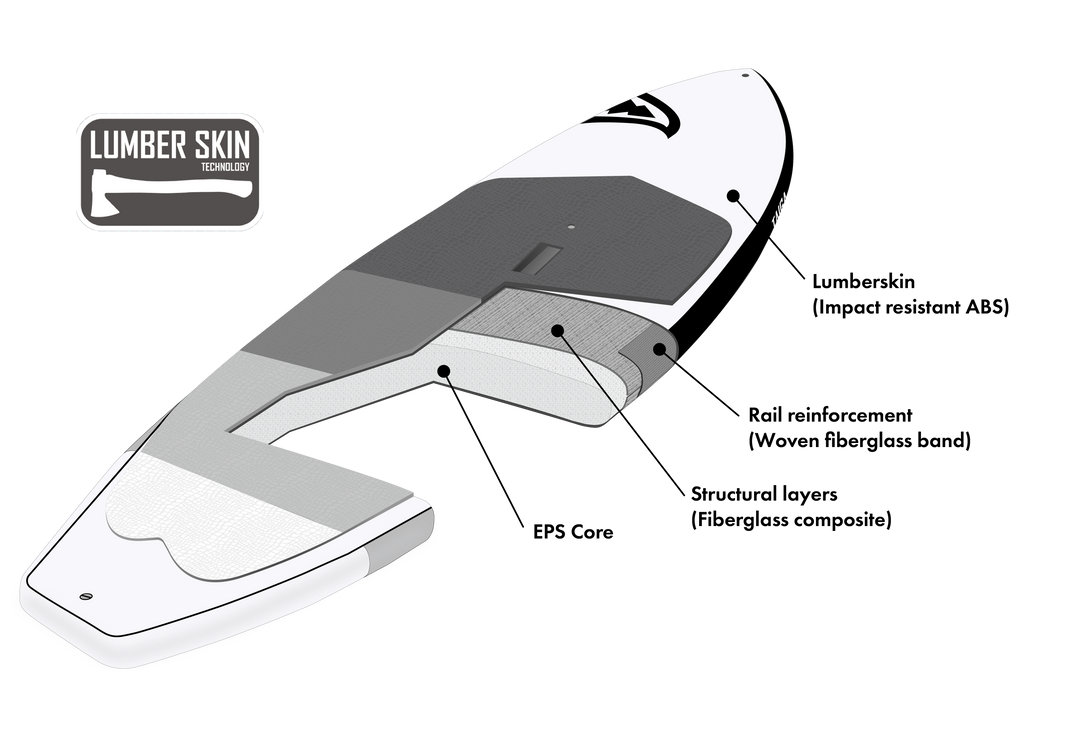 Surpasse mes attentes!
Une valeur sûre niveau qualité/prix. Je l'utilise autant pour surfer en mer que pour pagayer sur des lacs. Cette planche offre le meilleur des deux mondes!
Super bons services, merci.
J'adore tout
On est très heureux de notre commande chez Taiga!! Les planches sont vraiment d'une qualité supérieure!
Review of a great paddleboard!
I love the look and the efficiency of the Taïga hard paddleboard on the water! Glide so easily and has great direction, I loved my outtings on the water last summer, I can't était for paddleboard season to begin! 🏄🏻‍♀️🏄‍♂️🏄
Super cool!
Bien content de notre achat.
Looking for resistant and long-lasting products that can be used by several people? Check out our collection of Rental Products mainly intended for schools, rental centers and summer camps!